Local News
Nearly half of P.E.I. voters intend to cast ballot for King PCs: poll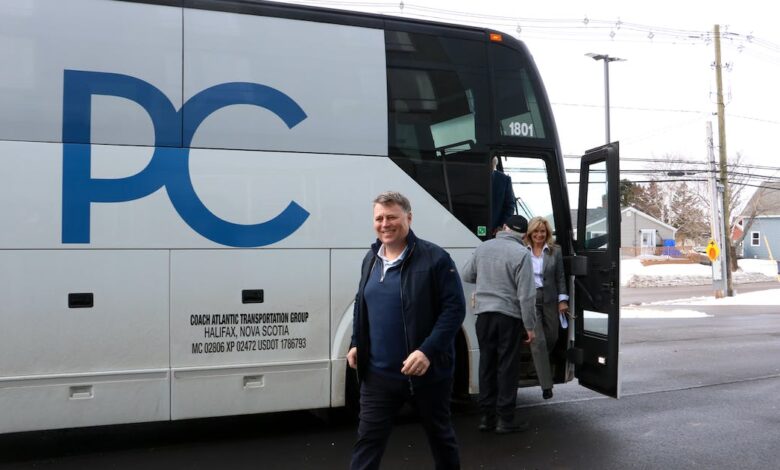 STORY CONTINUES BELOW THESE SALTWIRE VIDEOS
CHARLOTTETOWN, P.E.I. — Practically half of P.E.I. voters would solid their poll for the Dennis King Progressive Conservatives if an election was held at this time, a latest ballot suggests.
Recent data from polling agency Mainstreet Analysis discovered that 44 per cent of a pattern of 515 voters residing in P.E.I. mentioned they'd vote for the King Tories.
In the meantime, 17 per cent supported the Liberals led by Sharon Cameron. Peter Bevan-Baker's Inexperienced occasion acquired 9 per cent of assist, whereas Michelle Neill's Island New Democrats acquired two per cent.
Twenty-eight per cent of voters remained undecided.
When undecided voters have been requested which means they have been leaning with their vote, the numbers modified to 48 per cent assist for the PCs, 19 per cent for the Liberals, 11 per cent for the Inexperienced occasion and three per cent supporting the P.E.I. NDP.
Nineteen per cent remained undecided.
Help for the PC occasion elevated to 59 per cent when solely determined voters have been included. Twenty-four per cent of determined voters supported the Liberals, 14 per cent mentioned they'd solid a poll for the Inexperienced occasion and 4 per cent would vote for the NDP
The ballot additionally discovered that 52 per cent of respondents felt that King's early election name would haven't any affect on their vote, whereas 31 per cent mentioned it will lower their probabilities of voting for him.
Undecided voters additionally did not look like upset by the early name, with 72 per cent saying it will haven't any affect on their voting resolution.
The ballot, meant to characterize the voting inhabitants in P.E.I., has a margin of error is plus or minus 4.3 proportion factors on the 95 per cent confidence stage. The survey was performed utilizing automated phone interviews from March 6-7.
P.E.I. voters will go to the polls on April 3.